The Reconciliation View is a top-level view showing your life-to-date payment and fee history.
The purpose of this report is to help you reconcile your account by showing the funds that have come in from your marketplace to Payability vs. the funds that we have sent out to you (as well as fees).
This view shows that:
Payments to Payability = Payments to You + Payability Fees
In the Marketplace Payments to Payability section, shown below, you will see all payments received from your Marketplace (funds in). This will update every time a Marketplace Payment posts to your account (usually every two weeks) The info icons to the left of each line item give more details about what is included in each statement line. You will also see the funds we expect to receive in the future, from the receivables that we have purchased and any expected pass-through payments such as a loan disbursement.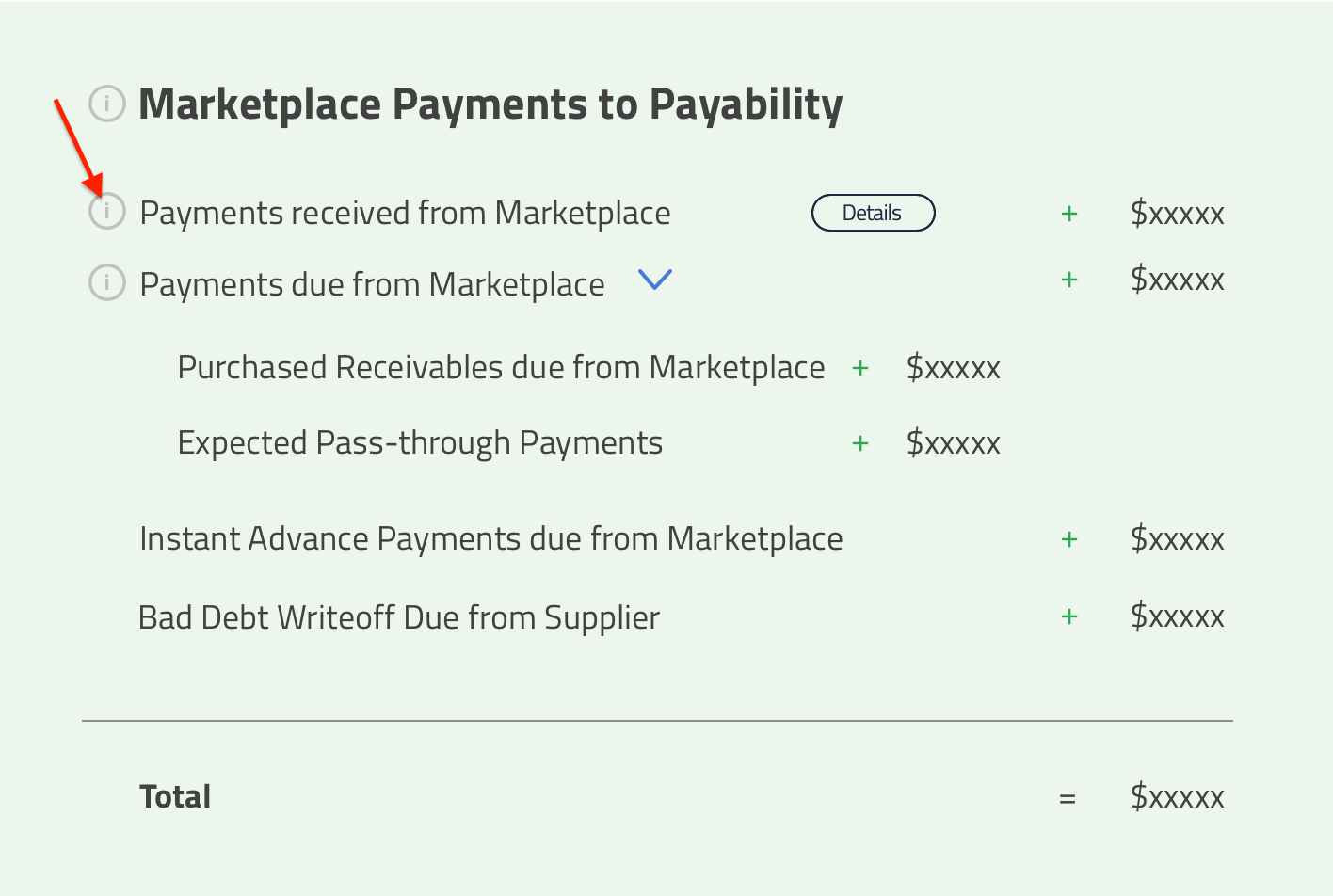 The next section titled Payability Payments to you + Fees will show you all of the funds that you have received (Transfers), and will receive in the future (via your Available and Reserve balances) as well as Payability fees and credits. If you are an Instant Advance client or hold a pre-funded Payability Mastercard, those associated fees and rebates are shown here as well.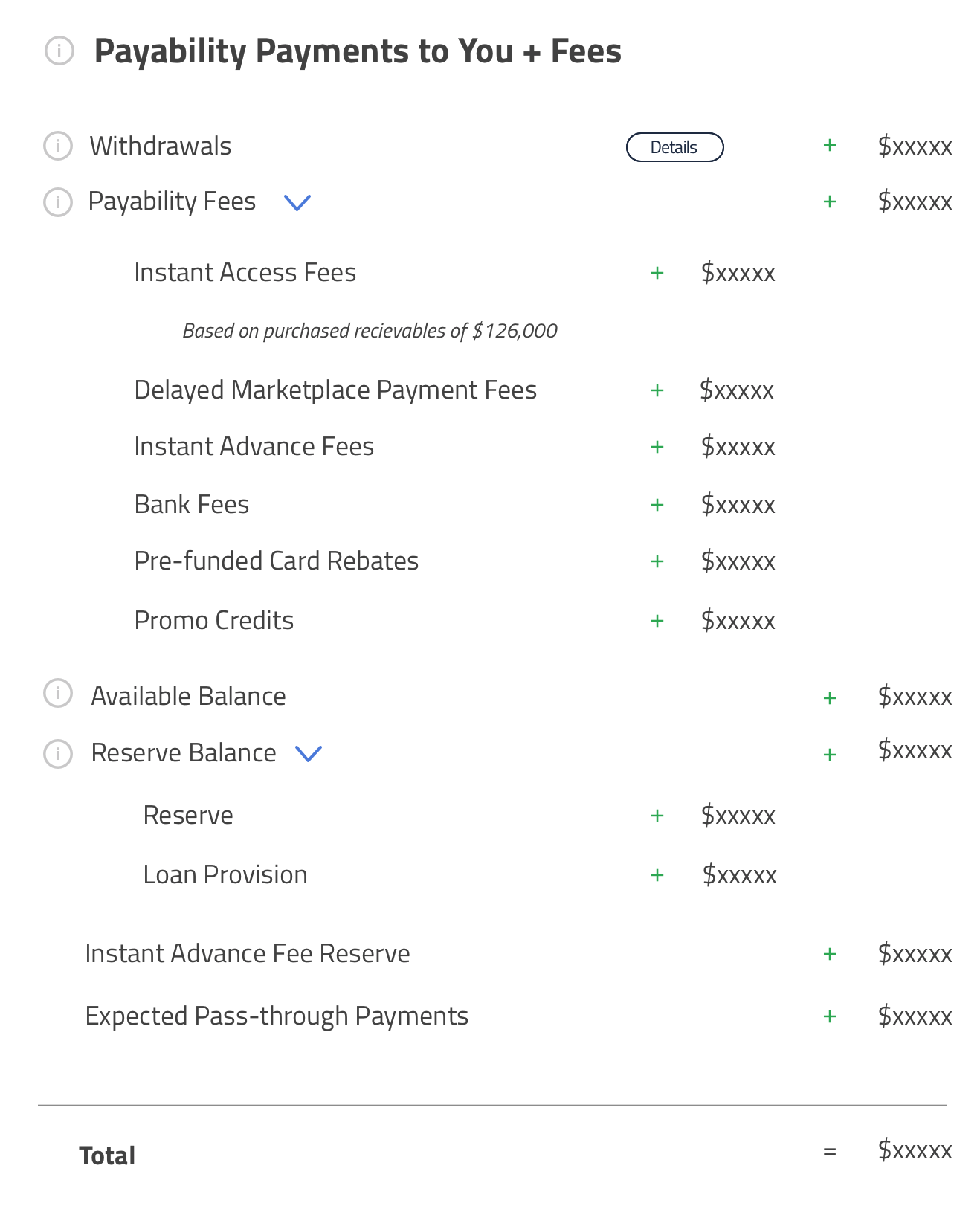 We understand that you may need a full fee report for tax purposes. You can download a reconciliation report by clicking 'Export Detailed View' in the top right corner. Learn more about exporting the Reconciliation View in this Help article.