If you need to block your card from being used, you can do so anytime from the Payability Dashboard. Click on Seller Card > Card Management > Block Card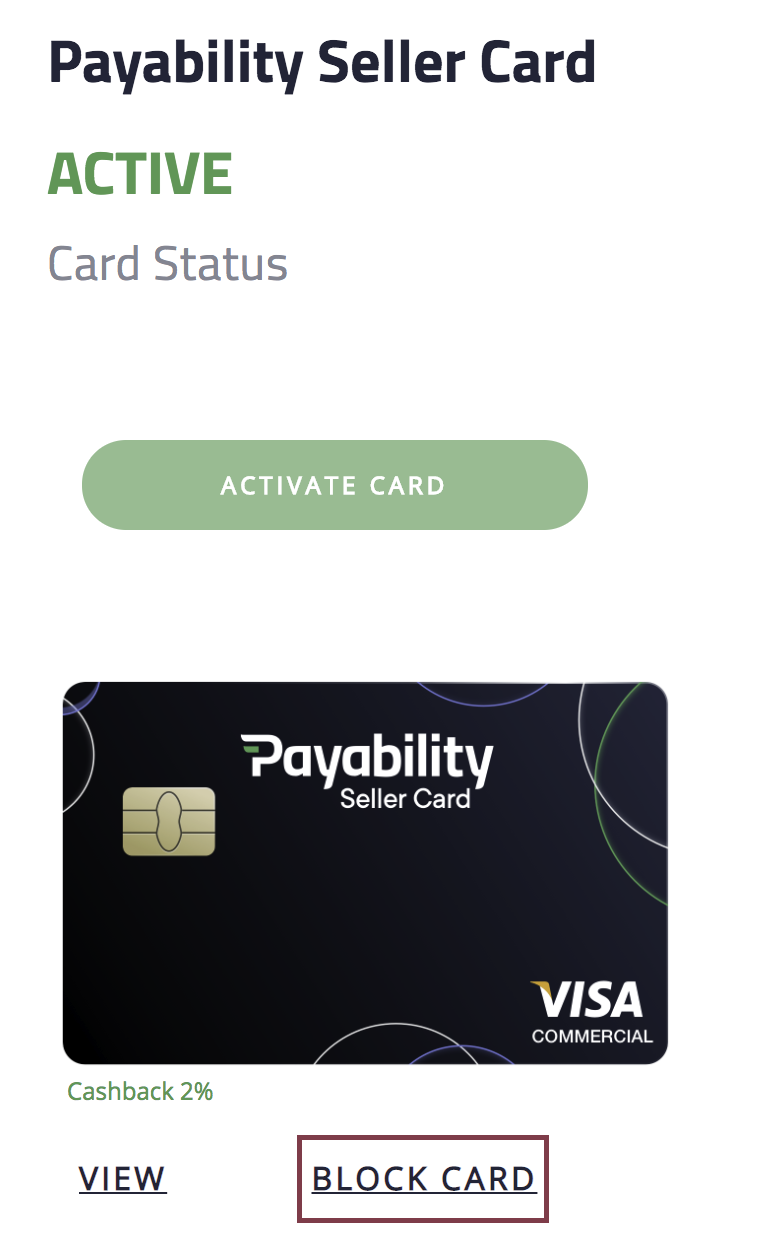 When the card is blocked, the card status will update to 'Suspended' and the prompt will read Unblock Card. If you wish to unblock your card, click on the prompt.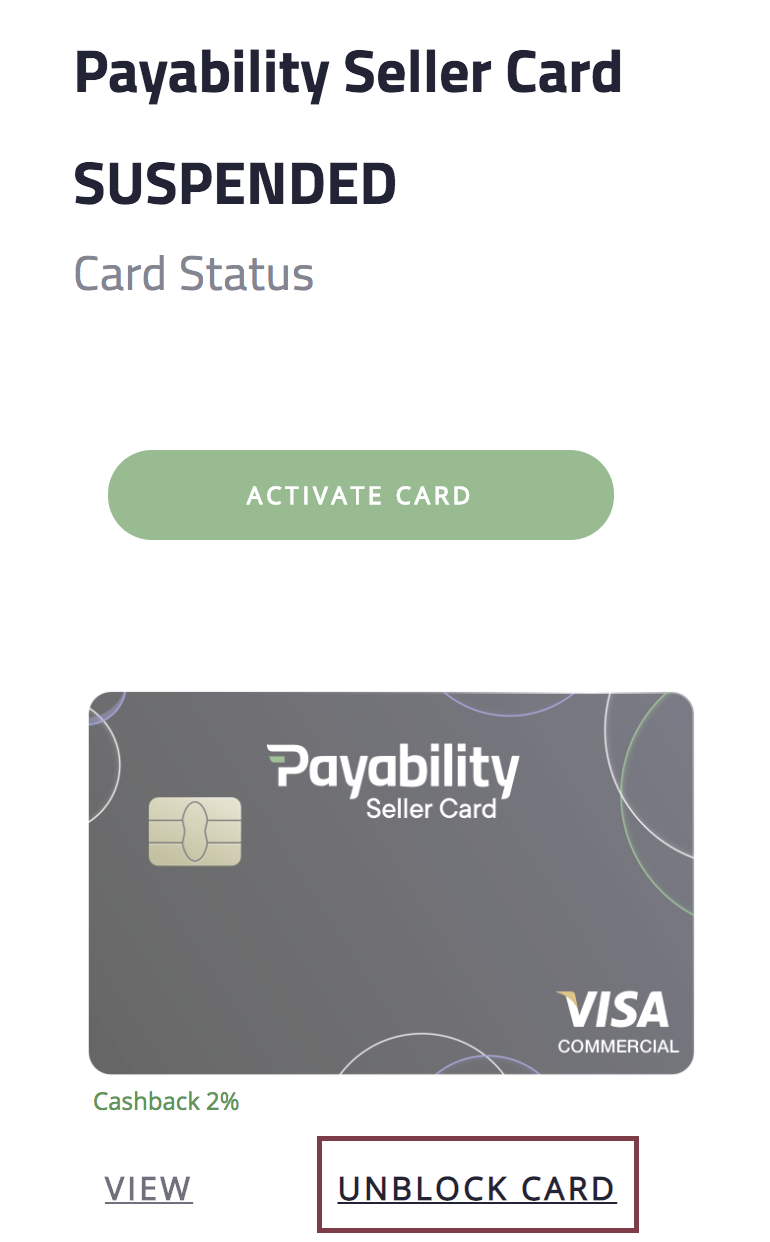 To learn more about viewing your Card Transaction History, check out this Help article.