You can request your Seller Cards, virtual and physical, from your dashboard under the My Cards tab.
Your virtual card can be used immediately for online purchases. Your card details can be found in the My Cards section of your Payability Dashboard.
Your physical card will arrive in the mail in approximately 7–10 business days via USPS. Once the physical Seller Card is received and activated by clicking the "Activate Card" button, the virtual Seller Card will be automatically terminated.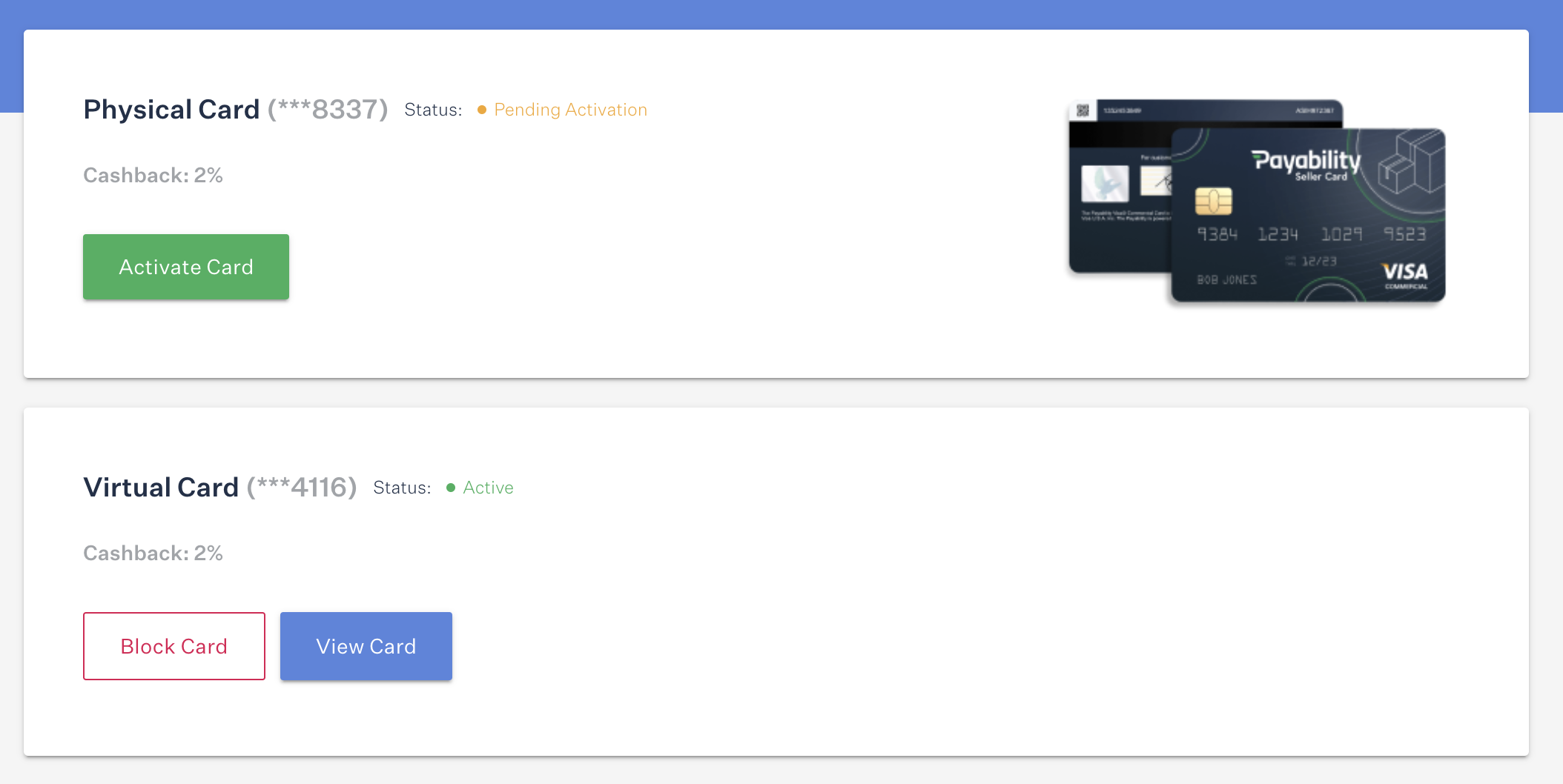 For international users:
Seller Cards can only be issued for US-based businesses. We can, however, ship cards internationally once the business address is confirmed. Read more on using your card outside of the US, Canada and the UK here.
If you haven't already, you can request your Seller Card in your dashboard