Welcome to your Payability dashboard. Below you will find a description for each tab.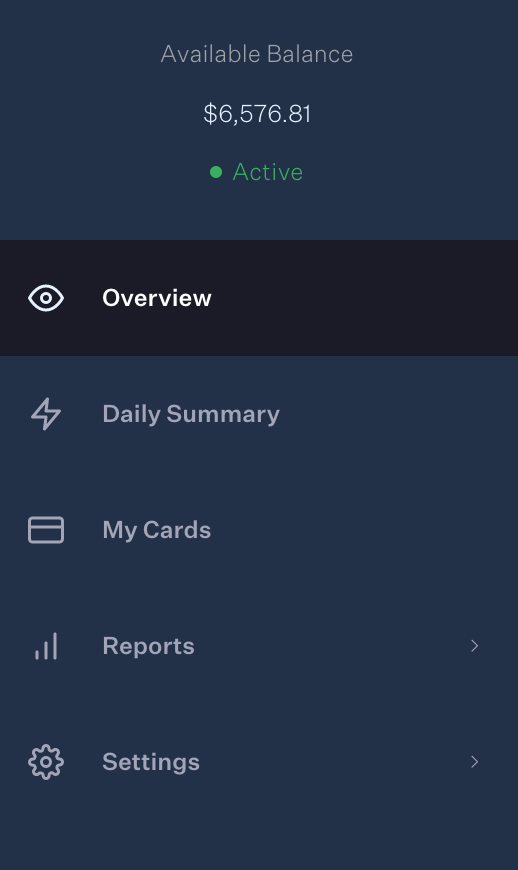 Overview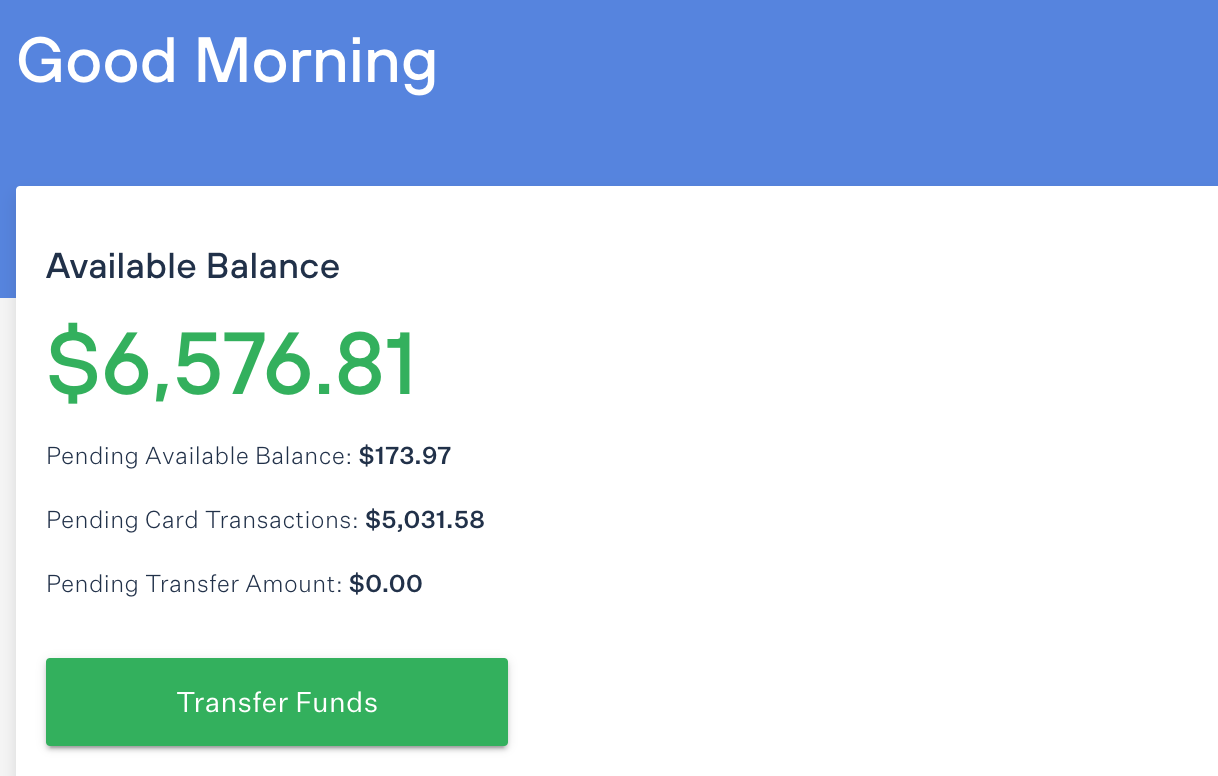 The Overview shows your Account Status and your Available Balance along with any pending balances, transfers, and Seller Card transactions you may have.
The Available Balance is that amount that is available to you from your Marketplace sales.

Pending Available Balance is funds that are expected to post to your available balance.

Pending Card Transactions are any outstanding Seller Card transactions that have not yet settled.

Pending Transfer Amounts are funds you have requested to transfer that are awaiting approval.
From here you can transfer your funds. Click 'Transfer Funds' then enter the amount you want to transfer and request to transfer the funds to your bank account, your pre-funded card, or request a wire or instant transfer.
Keep in mind that the minimum transfer amount is $25.
Click on the information icon next to 'Transfer Request Expected Settlement Schedule' to see when the payment is expected to post to your bank account or your pre-funded card.
Daily Summary
Here you'll find the daily Payability transactions that impact your available balance and reserve balance. Click on the > to view the transactions for any given day. When you click on a transaction, for example 'Receivables Funded', this will link directly to the corresponding "Reports" page.
To learn more about how to read your Daily Summary, check out this Help article.
My Cards
Your Seller Card balance can be found here as well as a detailed list of your card transfers and transactions.
Reports
Here you can find a detailed history of your transfers, Marketplace Payments, Marketplace Transaction Details, and your Reconciliation View.
If you have an Instant Advance, you will see an Instant Advance Report tab added as well.
These reports are linked directly from your Daily Summary as well.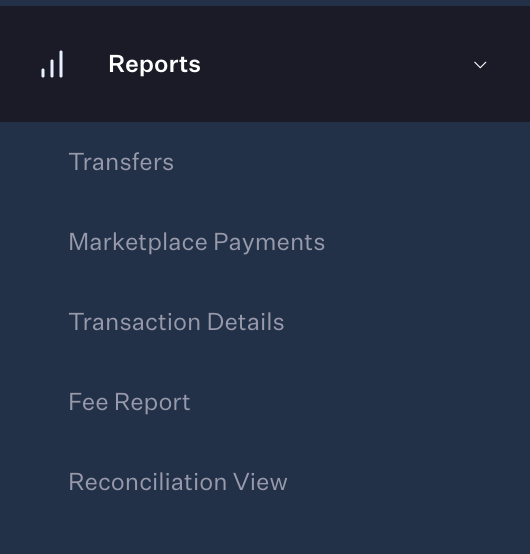 Transfers
This tab will show you a history of all the transfers you've requested from your available balance.
Marketplace Payments
The Marketplace Payments tab records a history of all payments sent to us by the marketplace. View the status of your most recent payment as well as the settlement date and corresponding reserve released for all past payments.
This report is linked directly from your Daily Summary from the 'Marketplace Payment' transaction.
Transaction Details
This tab shows a detailed view of the transactions that occur on your marketplace. If you sell on Amazon, this will show you individual orders along with the corresponding chargebacks, fees, and the dates Payability processed these transactions.
If you sell on multiple marketplaces, this report allows you to filter by marketplace.
This report is linked directly from your Daily Summary from the 'Receivables Funded' and
'Selling Platform Charges' transactions.
Reconciliation View
The Reconciliation View is a top-level view showing your life-to-date payment and fee history.
This report helps you reconcile your account by showing the funds that have come in from your marketplace to Payability vs. the funds that we have sent out to you. This report also provides a breakdown of the fees and any credit you may have received. You can learn more about your Reconciliation View here.