If Amazon holds an Account Level Reserve from the payout it will be reflected on your Payability account under the "Selling Platform Charges" line item. When Amazon adds the Account Level Reserve as the starting balance for the new statement, Payability will purchase that balance and that same amount will be reflected under the "Receivables Funded" line item.
Payability's fees are assessed on the total receivables purchased within a pay period. That includes the total product charges and any positive amounts on the Amazon balance - including Amazon's "Account Level Reserve". Payability's service is advancing sales with the expectation that we're getting repaid at the end of each statement. In cases where Amazon holds a portion or all of your funds at the end of the statement as the "Account Level Reserve" the Payability fee is assessed on this balance since it's not being repaid in the regular 2-week period. Payability is now waiting longer to get repaid for funds that have already advanced to you, being that these funds are outstanding for 2 pay periods rather than 1.
To see if Amazon is holding an 'Account Level Reserve' navigate on your Seller Central to Reports > Payments.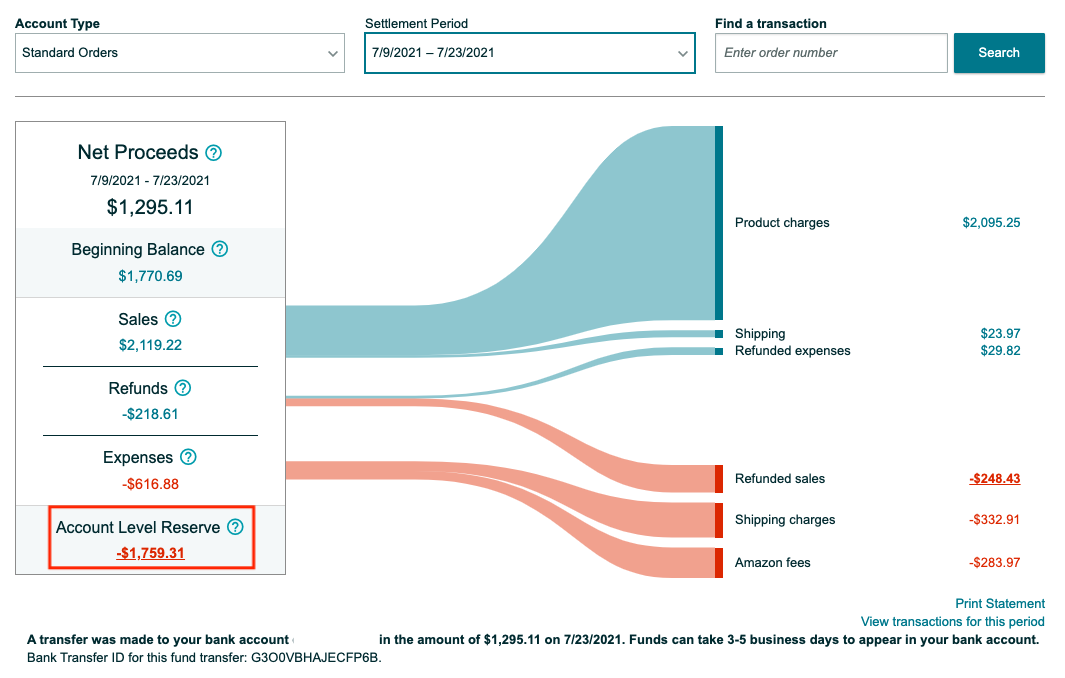 You can read more about Amazon Account Level Reserves here.