How does Payability charge you for Instant Access?
Payability advances sales based on all funds withheld by Amazon on a daily basis. This includes both your previous day of shipped sales and your Account Level Reserve. We add this up to calculate your total receivables purchased and assess a fee on that amount.
To sum that up: Previous Day of Sales + Account Level Reserve Balance = Total Receivables Purchased
What is an Account Level Reserve?
Sometimes Amazon withholds additional funds outside of your daily sales, which can roll over into your next pay period. Payability advances you this amount upfront, regardless of when Amazon will pay you. We recommend you monitor your bi-weekly statements for an Account Level Reserve balance, as it may change daily.
How do you see your previous day's shipped sales?
Log into your Seller Central account, go to Reports > Payments > Transaction View. The fee is on the gross sales, meaning that we will purchase all positive amounts as Receivables. Any negative numbers will be taken out of the advanced amount.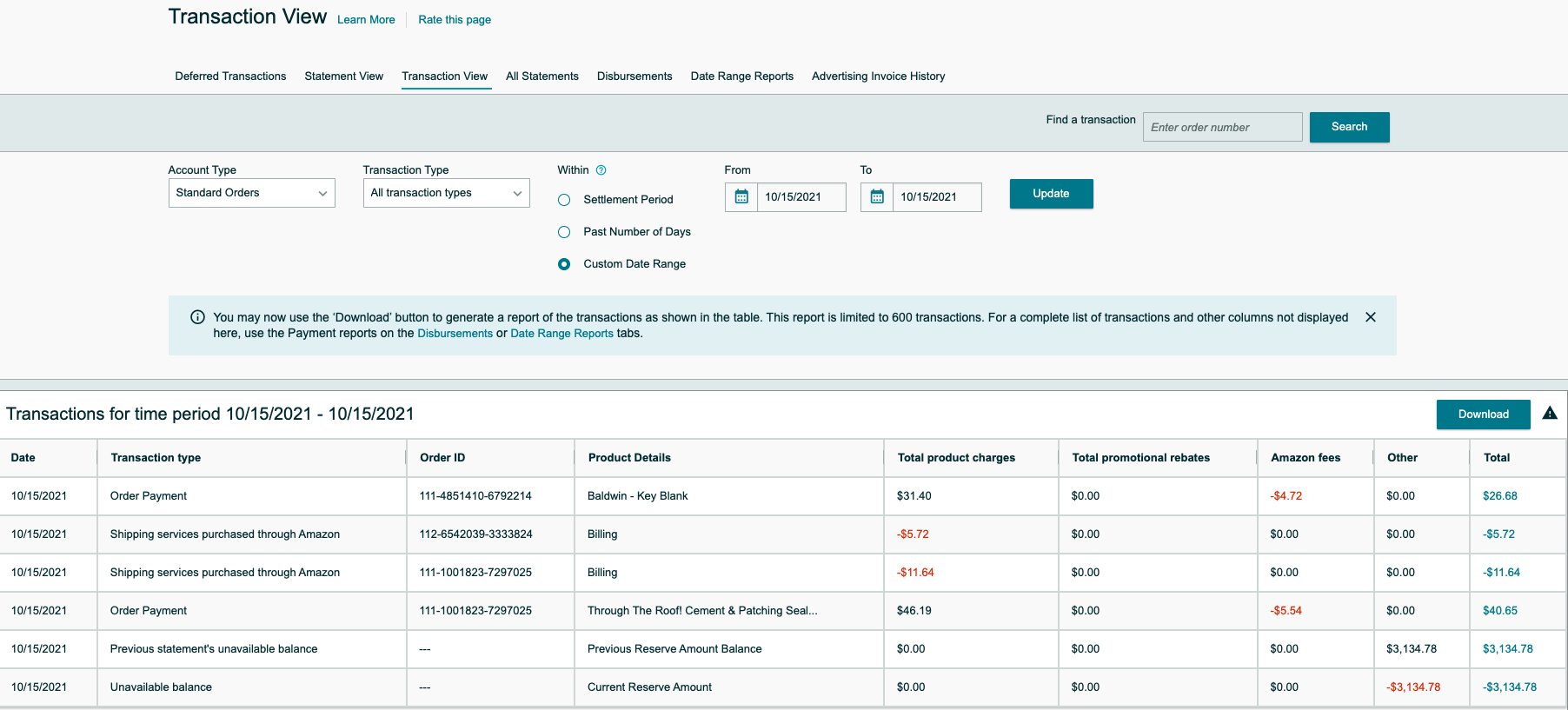 How can you see your Account Level Reserve balance on your statement?
Log into your Seller Central account, go to Reports > Payments > Statement View. The Account Level Reserve is displayed on the left-hand side.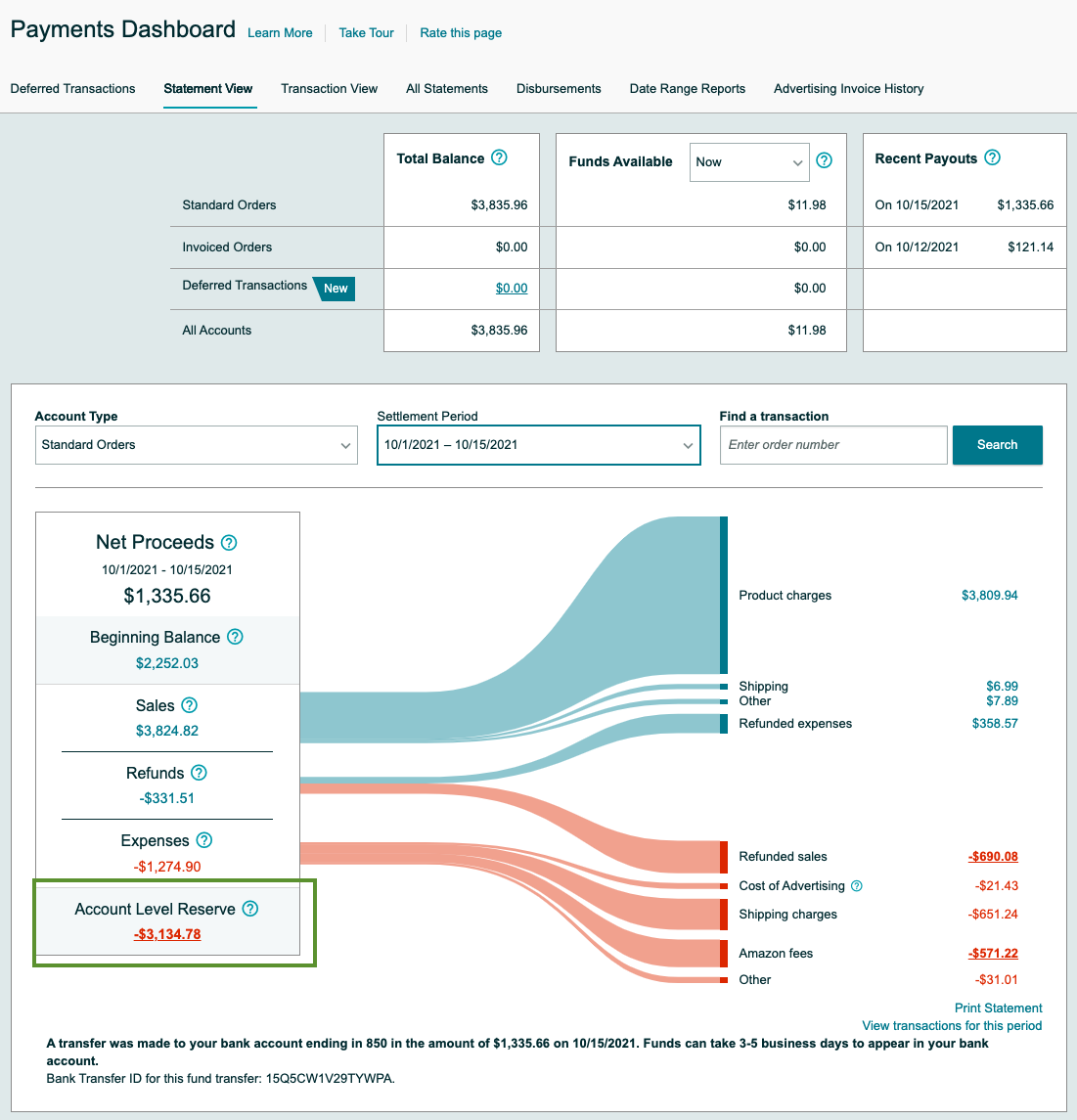 How to see total Receivables Purchased on the Payability Dashboard?
Log into your Payability Dashboard > Daily Summary. The total Receivables Purchased are the Receivables Funded. Note that in the screenshot below, the amount will be the previous day's shipped gross sales plus the Account Level Reserve and the Payability Fee is assessed on that amount.

Additional important reads:
If you have Amazon Lending, we recommend switching your loan payment to bi-weekly. Read more here.
If you have the ability to request early payouts from Amazon, we recommend NOT to do that while using our service. Read more here.