Actions in your account such as updating your bank account will require Two-Factor Authentication (2FA) to ensure that your account is protected at all times.
Simply put, 2FA is an extra layer of security used to make sure that people trying to gain access to an online account are who they say they are.
When you access the Manage Account section in your Payability account, you will be asked to set up 2FA.
Change the phone number for 2FA
You will still need access to the previous phone number, as it is needed to access the Manage Account section.
Once you're in the Manage Account section, go to the Security tab > Two-Factor Authentication > Change Number. You will then be able to go through the full flow as outlined below.
Setting up 2FA for the first time
1. First, you will be asked to enter your password to ensure that it's really you accessing your account.

2. Once your password has been confirmed, you can enter your phone number.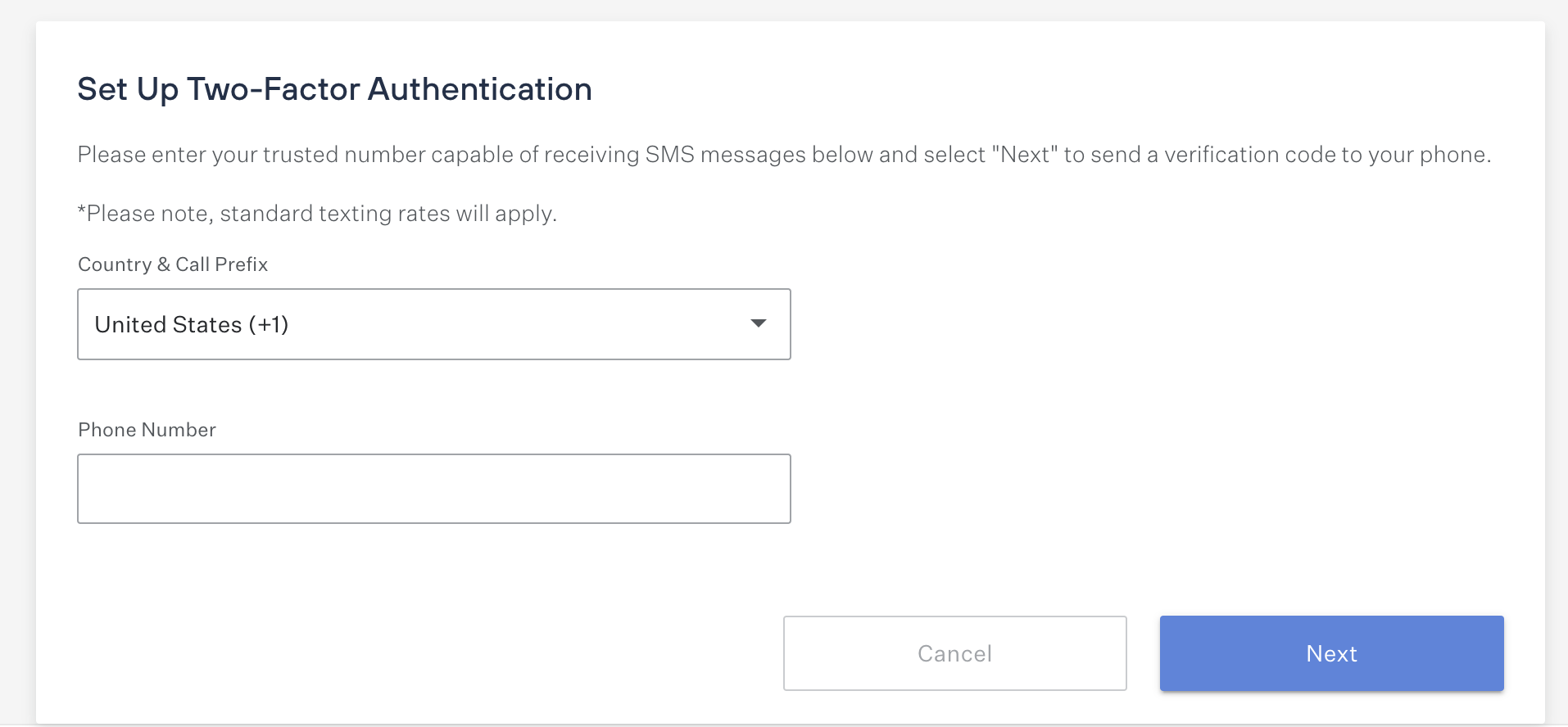 3. We will send a text with a code to your phone. Enter the 7-digit code and click Confirm. The first step of the Two-Factor Authentication is now complete.

4. As the next step, you will receive an email to the email address that you use to log into your account. If you don't see it right away, check your spam folder or search for "Two-Factor Authentication confirmation", since that is the subject line.

5. This is how the email looks. Click the link or copy the code in your link.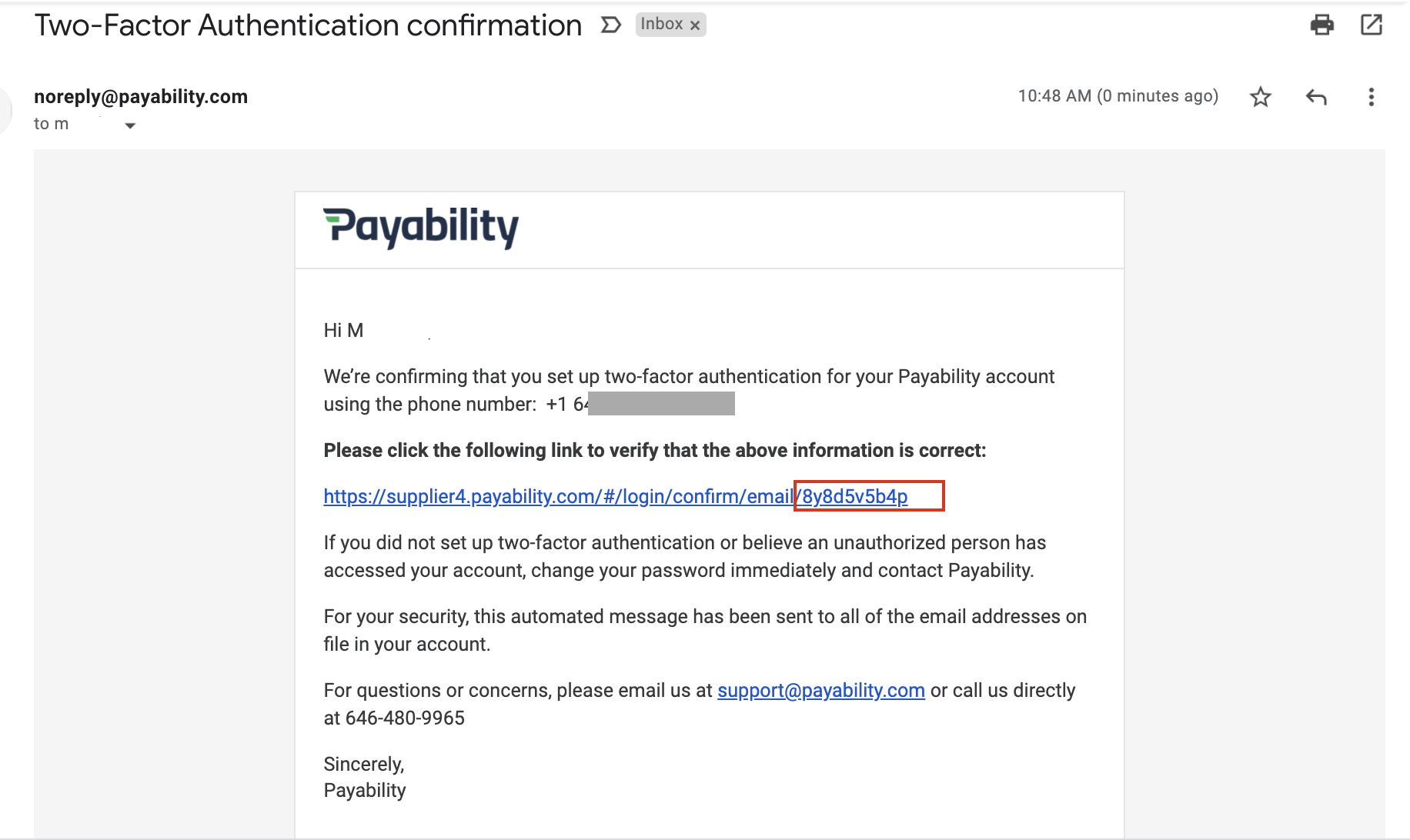 6. When you click the link, you should see this window with the confirmation code already populated. If that is not the case, insert the code manually and click Confirm.

7. That's it! Step 2 of the Two-Factor Authentication is now confirmed and you should see a banner in your account confirming the successful setup.