You can request a transfer of your available balance to your bank account from your Payability dashboard.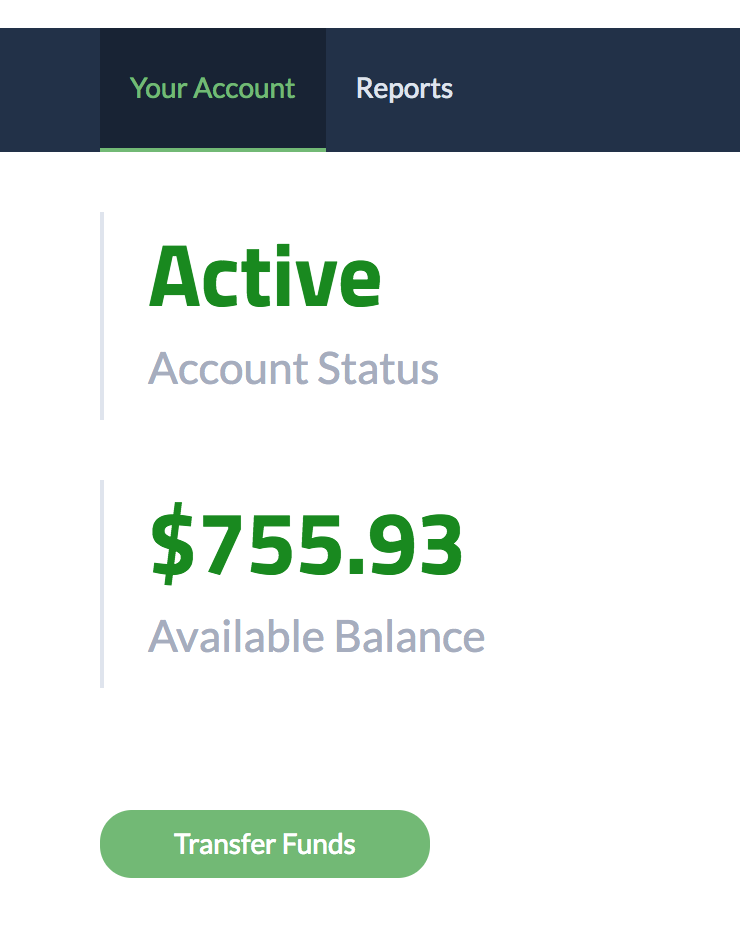 When requesting a transfer, please refer to the Transfer Request Expected Settlement Schedule below.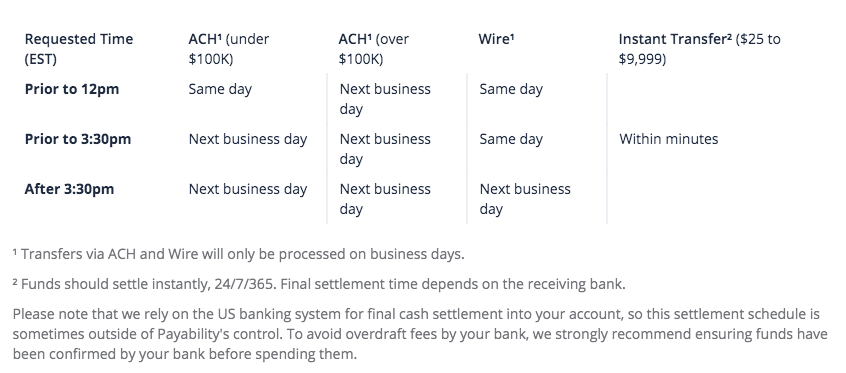 This is also linked in your Payability account below the Transfer confirmation button.
For same-day transfers, you can request an ACH transfer before 12:00 PM ET or a wire transfer before 3:30 PM ET. Note that same-day ACH transfers are only available when the amount is less than $100,000. All other requests will be processed the following business day.