You can request a transfer of your available balance to your bank account from your Payability dashboard by clicking the "Transfer Funds" button.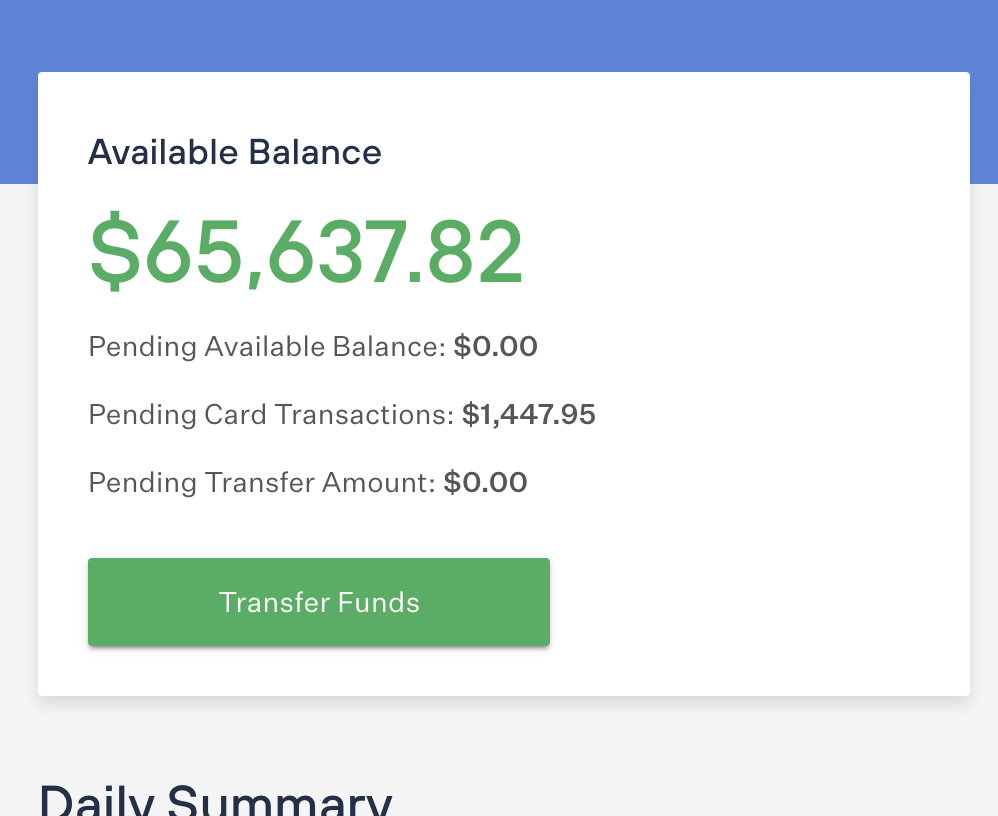 You can select the transfer amount as well as the transfer method.
The "When will I get my funds?" link will provide you with more information on when your funds will post to your bank account.

We send payments in batches through our banking partner three times a day, so there are some cut-off times to point out.
For same-day transfers, you can request an ACH transfer before 12:00 PM ET or a wire transfer before 3:30 PM ET. Note that same-day ACH transfers are only available when the amount is less than $100,000. All other requests will be processed the following business day.